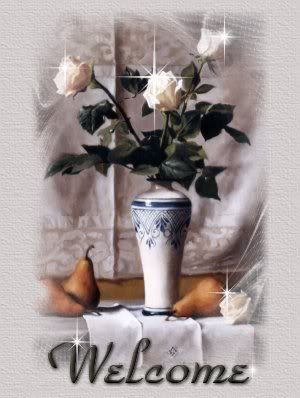 Hi I have no idea if you are ever going to be able to read this because at the moment journals won't let me write an new entry. I thought I would write it in notebook in case things get better later.
We have been busy in the garden again today, last week I forgot to mention that Stuart was putting creosote on the fence and shed so today he was just finishing it off. We bought one of the power spray things advertised of the telly (Argos) we got a great deal and the stuff you put on was half price. What a wonderful invention Stu managed all the fence and the shed in about an hour and a half he thought it was the greatest thing since sliced bread. There is one piece of the fence that is slatted vertical planks and he had to do that with a brush and it has taken him all day to do that one bit. We would really recommend the spray it make the job really easy.
Weather wise it have been lovely the last few days I have been out too trying to get rid of some Welsh Poppies that have self seeded all over the garden and we are trying hard to stop them spreading any more.
For any fans of NCIS the new series starts tonight on FX if you have a sat. dish. It seems a long time in coming so I hope it lives up to expectations.
Think I will stop now in case I have been wasting my time and AOL won't let me post this entry. Have a great evening. Love ,



Joan.